COVID-19 update: Five new cases in Taos County, one new death | Coronavirus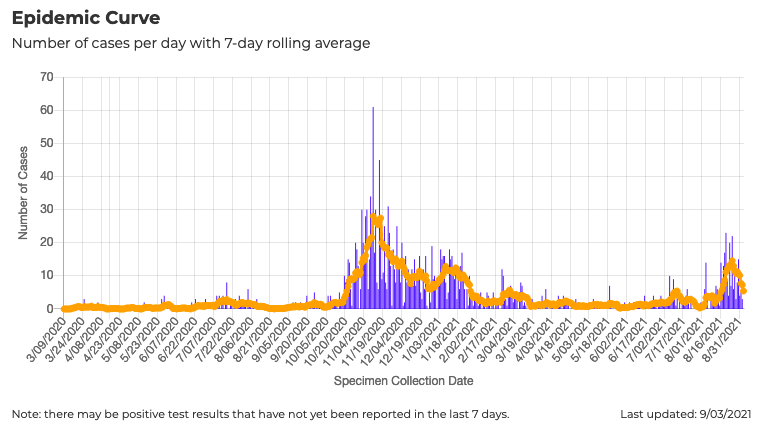 Updated Friday, September 10 at 3:45 pm
The New Mexico Department of Health reported 885 new COVID-19 cases in the state on Friday (Sept. 10), including five new cases in Taos County today.
The total number of cases in Taos County is currently at 2,103. One new death was reported for the area – a man in his 90s – bringing the total number of deaths connected to the disease to 57.
Statewide, a total of 239,886 cases have been reported since the start of the pandemic, with 206,925 recovered, according to the NMDOH. A total of 370 individuals were hospitalized for COVID-19 through Sept. 10. The current number of deaths statewide is 4,585.
Call the Health Hotline-(855) 600-3453 if you have flu-like symptoms, or have contacted a confirmed case or returned from traveling out of state.
Call the Social Services Hotline – (833) 551-0518 if you have questions about school closures, meal programs, child care, unemployment, emergency loans, etc.